December 1, 2023
Twenty-sixth Sunday after Pentecost
Saturday December 2 Vespers 6:00pm
Sunday December 3 Hours 9:30am
Divine Liturgy 10:00am
Tone 1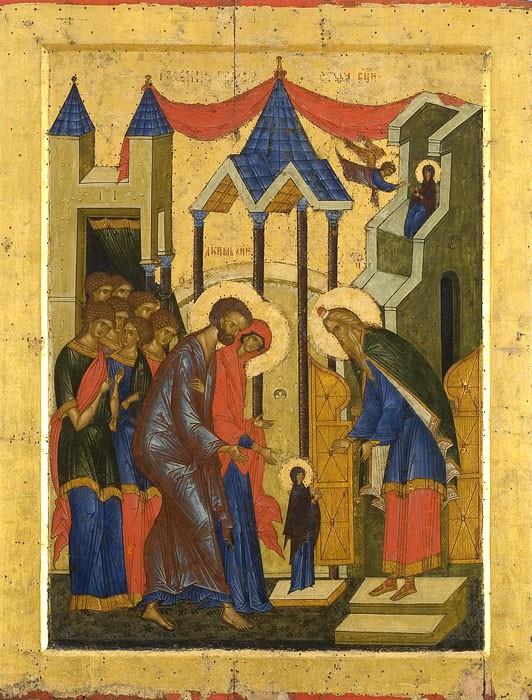 The Entry of the Most Holy Theotokos into the Temple
Sunday December 3 Vespers 6:00pm
Monday December 4 Liturgy 10:00am
You may have noticed that we are now in the Christmas Fasting Season. Many of us will ask what that means. I found a good explanation in an item from the Russian Orthodox Cathedral in Edmonton. I print it with edits here:
Regarding Nativity Lent: During this time, the general rule is that from November 28 and up until the Feast of the Nativity, no meat, meat-products, dairy, dairy-products, or egg and egg-products are eaten. Children under 7, lactating and pregnant women are exempt. For those very ill or very aged, the fast can be lessened. If you have any questions or concerns, please ask Father David or Father Alexander.
Fish and fish products, wine and oil are allowed on weekends and certain week days. Shellfish (shrimp, scallops, lobster, crab, oysters, mussels, squid, clams, abalone, etc.) is always allowed. The last five days of Christmas Lent gets stricter - no fish allowed, even on a weekend. The day before Nativity, the Eve of the Feast - there is a custom of eating nothing until the First Star appears in the early evening.
Beginning with the day of the Feast of the Nativity, an 11-day fast-free period until the Eve of Theophany, which is a strict fast day. The Feast of Theophany, the Baptism of the Lord Jesus Christ. January 19 is always a fast-free day no matter what day of the week it falls on.
(This article started with St. Vladimir Russian Orthodox Cathedral in Edmonton, I think. I also noticed it printed on an Australian website. The edits are mine so I take full responsibility for the errors.)
Catechumens will meet following coffee this Sunday, anyone can attend these sessions.
December 10th Liturgy at the Mission of St. Seraphim on Cape Breton.
Following Vespers on Saturday evening, we will have a short Prayer Service for Father Maximos, Father Peter, and Presbytera Joy.
The cleanup session last Saturday was lovely. There were lots of things tackled and cleaned. The carpets, the step up to the iconostas were all cleaned. Tiles were replaced on the roof and a lot was done in the altar area. There was food, coffee and muffins. That is Taran and Jarod on the roof, they're fixing where the water comes in.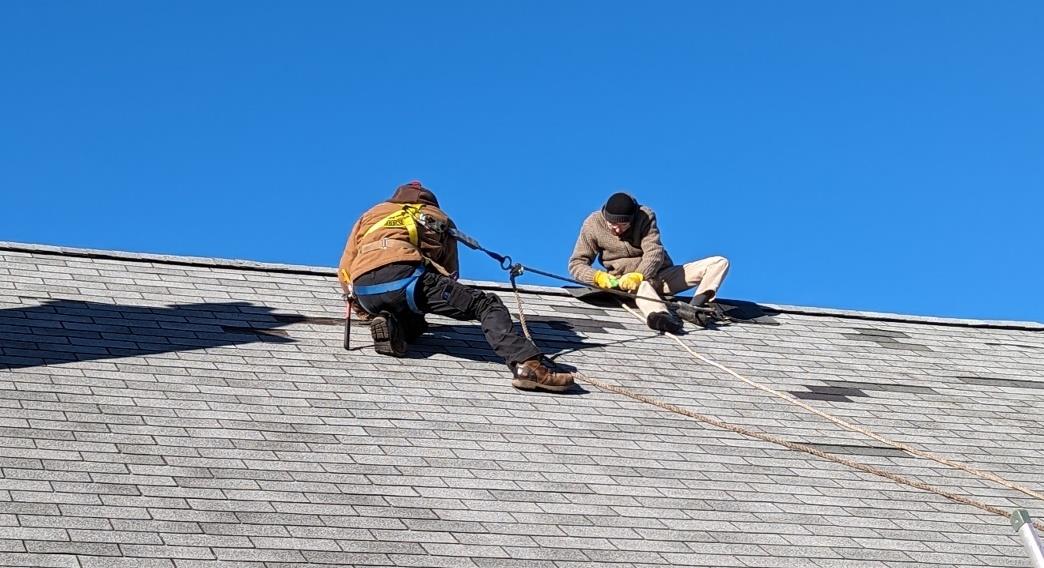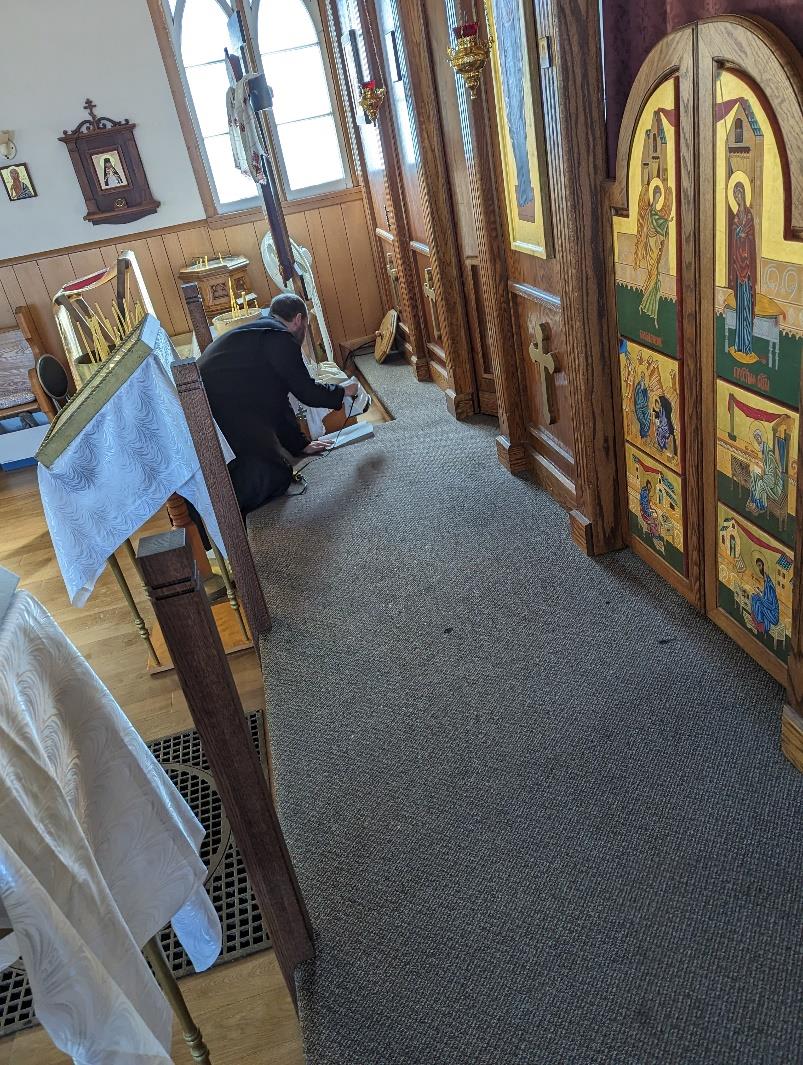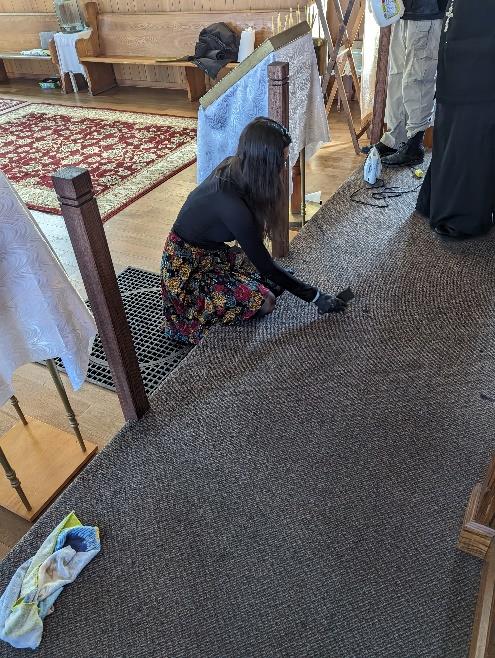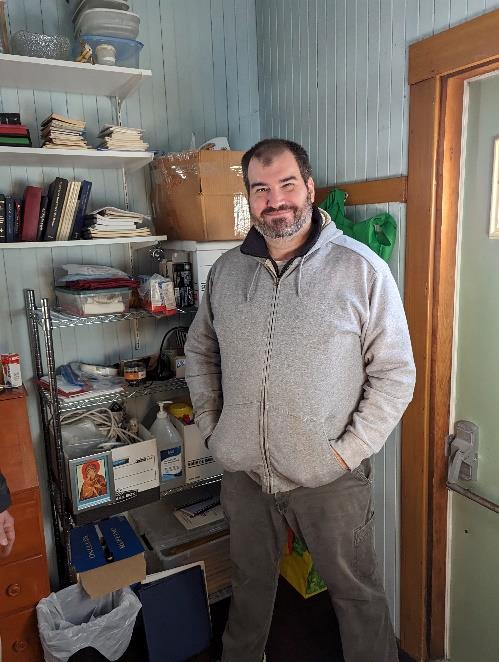 Lots of love in Christ,
-- Father David